Olaywa K. Austin Talks Oakland Black Pride's Inaugural Pride Events
Header photo by Pam Torno, Left to right: James Cox, Olaywa K. Austin, Avery Hines
---
The Bay Area's first-ever Black-led Pride Month celebration is just around the corner. Inside/OUT! is the first series of Pride events from Oakland Black Pride, a nonprofit created to address inequities that exist for people at the critical intersection of blackness & queerness.
Set to run June 24-27, the four-day series of events offers virtual workshops and limited-capacity events at several Oakland businesses that range from a pub crawl to a nightlife 21+ dance party to a queer expo featuring over 50 vendors. 
In preparation for Inside/OUT!, Gloss caught up with founder and CEO of Oakland Black Pride Olaywa K. Austin to talk about the Oakland community's support for Oakland Black Pride, the Black beginnings of Pride, and what to expect from the organization's inaugural Pride events.
Read our interview below and check out more from this organization at OaklandBlackPride.org.
View this post on Instagram
Hey, Olaywa! Thank you for taking the time to talk to us. Can you start by telling our readers a little about yourself and Oakland Black Pride?
Hey! Olaywa, she/they, queer-identifying, Oakland native, and very Black. Oakland native, and very Black. Oakland Black Pride is an organization created to design, develop, and distribute resources to address the inequities that exist at the extremely critical intersection of blackness and queerness. The concept of Pride as a celebration is not new, we merely uncovered the very Black roots of Pride, wrote a narrative, created by-laws, developed programming from our lived experiences, and thus Oakland Black Pride the nonprofit was born. It is important to us that our community know that we are a whole organization are here to serve them. Not just in June.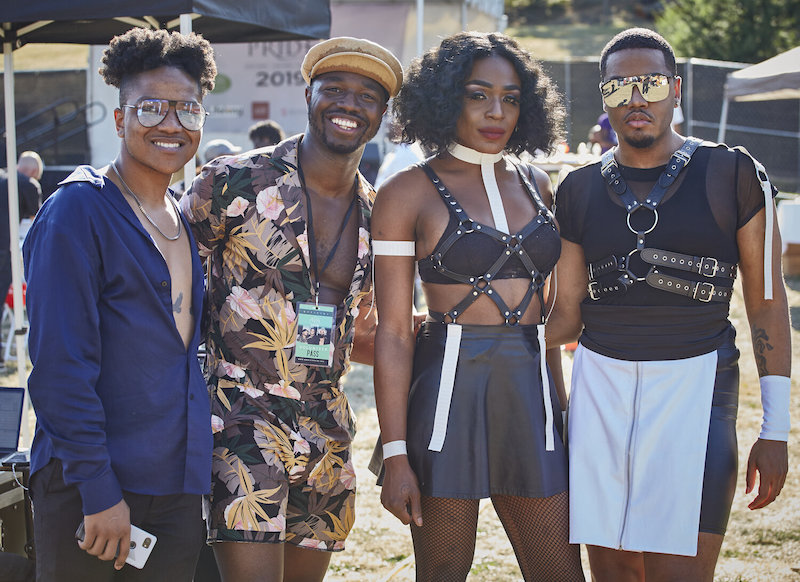 How have your personal experiences with past Pride events shaped your decision to start Inside/OUT! and what does it mean to you to now have a Black-led organization creating spaces for Pride?
Inside/OUT! is our theme for this year's pride events. The theme plays on the fact that we have been inside for over a year and are now able to be outside. Some of the events for this year's celebration are online (inside) and some are in-person (outside) we were trying to be clever when we came up with the theme for this year's events. In years past, Pride as a national celebration has become very white-washed and has departed from its very black beginnings and so we wanted to recognize that. We wanted to acknowledge the black beginnings of Pride and remind everyone why we celebrate. And it has very little to do with a parade, very little to do with a float down Main St. USA, but has everything to do with community and organizing and solidarity and so we wanted this year's events to mirror that.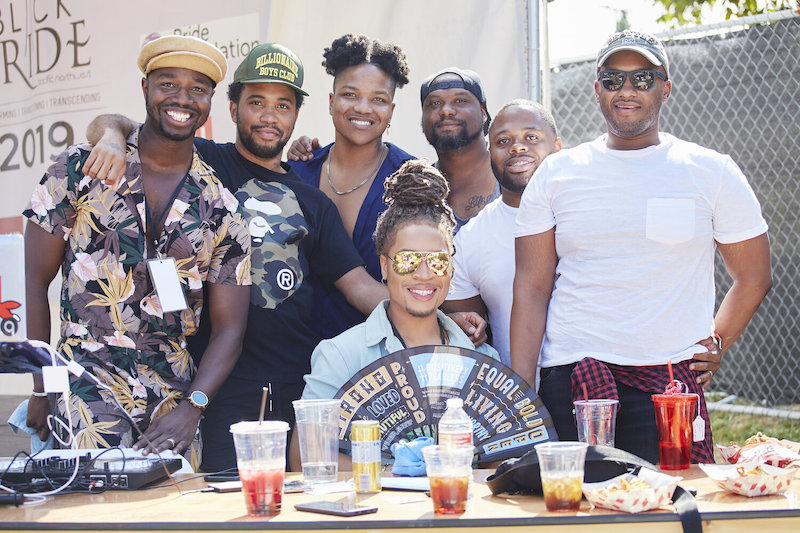 Between the virtual and in-person events Oakland Black Pride has planned out, there's a large variety in the scheduling for the first-ever Inside/OUT! Are there any specific events in particular that you're excited for?
I'm super excited about the Queer Expo. I know first-hand that our BIPOC, queer owned and run businesses have borne the brunt of the pandemic because we bank on in-person engagements. The Queer Expo is a revival opportunity for our BIPOC, LGBTQIA businesses and community and I'm very excited about that.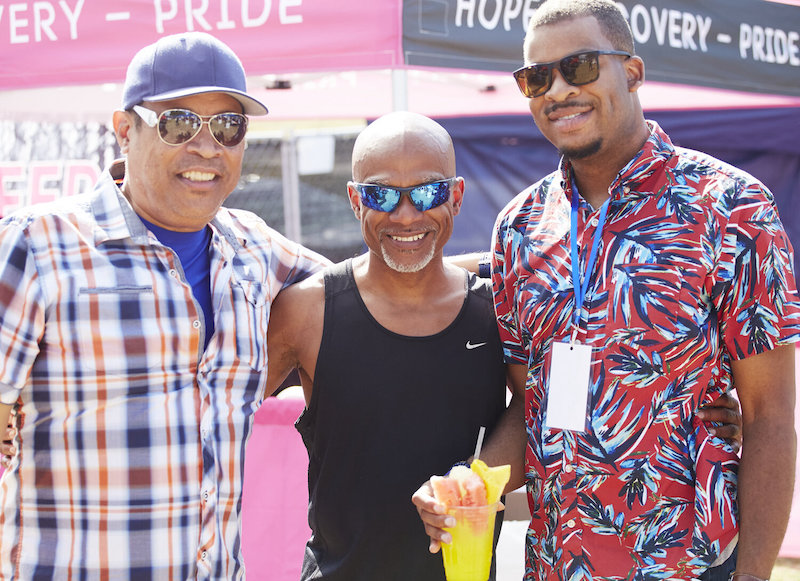 The Port Bar is our favorite queer Oakland bar and between the Queer Pub Crawl and the car wash fundraiser, it seems that you've teamed up with them a couple of times now for events. What has the reception to your new organization been like from local Oakland businesses?
Sean at Port Bar has been an absolute gem! He was one of the first community businesses to reach out to us and say "whatever you guys need we got you" and he's shown us that he meant every word. We are completely humbled by the continuous outpouring of love and support our community has shown us and don't take it lightly that we have been given this platform to provide something that is special and very much needed for our community.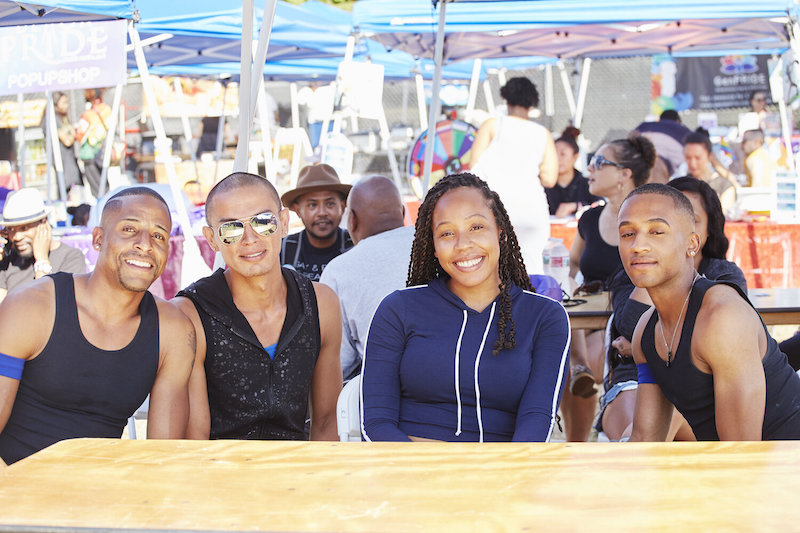 Going beyond Pride month, what types of events should we expect to see from Oakland Black Pride in the future?
Our online Pride panels and workshops are a good indication of what you can expect from Oakland Black Pride going forward. We hope to provide these workshops in-person, in a classroom this year. We have our sights set on a physical space for our Queer Advocacy Center and Business Incubator.
---
Get more info on Oakland Black Pride by visiting their website and following them on Instagram!