Catching Up With An Icon: 69 Questions with Adriana Roy
It's been a second since we've gotten a chance to talk with a true San Francisco icon, so for this big interview, we're catching up with the woman behind Big Top Sundays – Adriana Roy! 
For this invasive interview, we're learning everything about the face of Castro's most popular drag show. Adriana reveals which song queens need to stop performing, which RuPaul's Drag Race finalist she never wanted to work with again, what type of man turns her on, and she even names her favorite Bay Area queen! 
Take a look at our full interview with Adriana below and after you're done falling in love with her, be sure to follow her on Instagram and catch her every Sunday over at Beaux in the Castro for Big Top Sundays.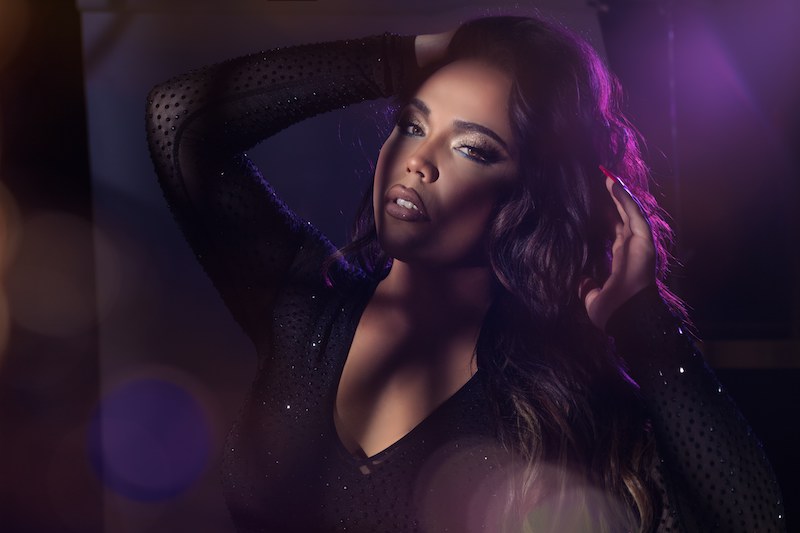 Where are you from?
Originally from Santa Rosa, CA.
How long have you been in SF?
About 11 years.
How do you identify?
I am a proud trans woman.
Are you a drag queen?
No, I'm a pop star!
What was your first performance in drag?
Maneater by Nelly Furtado.
Did you lip-sync or sing live?
I lip-synced. I was told NOT to sing live in the beginning.
Favorite song to sing?
Dancing On My Own by Robyn.
Favorite song to lip-sync?
We Found Love by Rihanna!
In high school, you were voted most likely to…
I wasn't even considered! 
Kim or Kylie?
Kim – the OG!
Favorite color?
Fluorescent nude.
Makeup product you can't live without?
A nude lip.
What advice do you have for baby queens?
Don't try to like another queen. Be yourself!
What song is overperformed in drag and should just go away?
And I Am Telling You.
Britney or Gaga?
Britney stan for life, but Gaga as far as artistry.
How did you become the hostess of Big Top Sundays?
I slept with my…. JK JK JK! I have had great friends with the bar and managers/owners for years.
What would you be doing if you weren't doing this?
I would hopefully be doing something with makeup or music.
Who is your favorite local queen?
Bebe Sweetbriar, an SF legend and just the most caring soul.
Who's your favorite RuGirl to work with?
Laganja or Bianca del Rio!
Favorite RuGirl to drink with?
Naomi Smalls or Eureka!
Which RuGirl would you not want to work with again?
Kennedy Davenport sadly.
What's do you order at the bar?
"A shot from the bar please!!"
What do you do after your gigs?
I usually try to do the least and eat some food!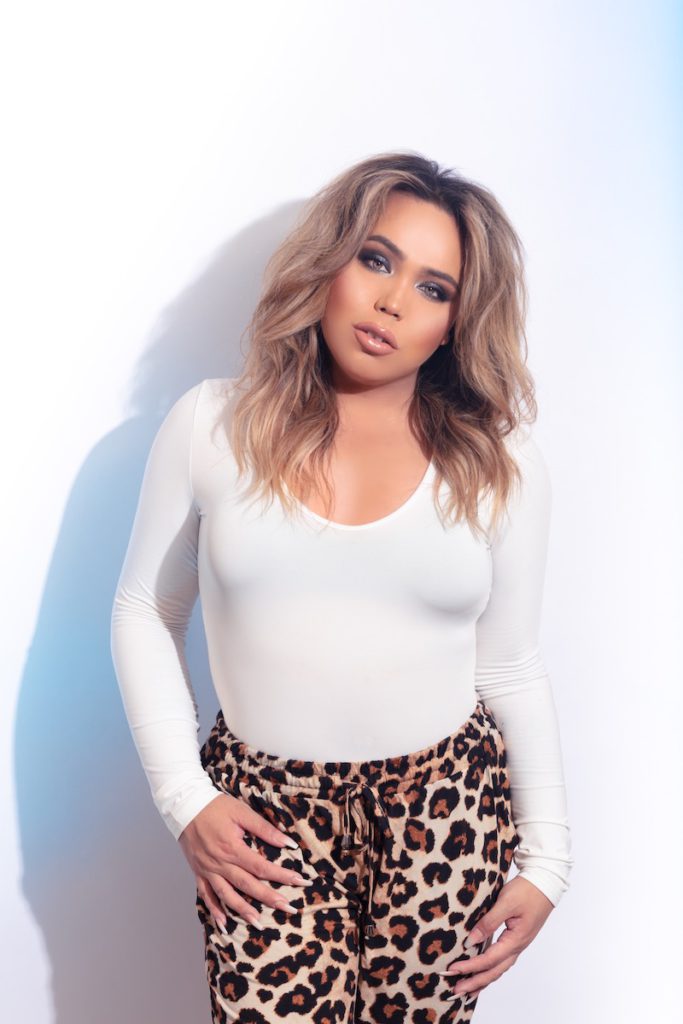 Something no one knows about you?
Hmm… I'm a pretty open book. I think?
Something everyone should know about you?
That I work my ass off!!!
Describe SF Drag in three words.
Underrated. Diverse. Creative.
Who would you want to be stuck on a desert island with?
My boyfriend!
Do you aspire to be on RuPaul's Drag Race?
No!
Who would you do on Snatch Game?
Mariah Carey.
What is on your nightstand?
Lip balm, my phone, and water.
What must you always have with you?
My phone, unfortunately.
Who inspires you?
My chosen family.
What do you miss doing?
I miss being carefree and not having to be guarded about everything.
Where do you see yourself in 10 years?
Hopefully retired and happy!
Biggest lesson of 2020?
To do what makes you happy and take more time out for myself!
Favorite holiday?
Thanksgiving… The food!!
What's your favorite curse word?
FUCK!
 Worst drag make-up trend?
Extreme lower lashes.
If you could have a dream costume created by any designer, dead or alive, who would it be?
Alexander McQueen!
What do you do when you are not performing?
I like to lay low, hang out with my loved ones, and relax most importantly.
Do you enjoy being recognized?
To be honest, yes! 
If you were in a Broadway musical, which would it be?
Rent!
Guilty pleasure?
McDonald's.
Something no one would believe about you that is true?
That I can be extremely shy. 
Describe yourself in a hashtag.
#blessedandhighlyfavored. Thanks, Heidi N Closet!
What turns you on?
A confident, caring man.
What turns you off?
Cockiness.
Do you have a mantra?
You can do it!
Favorite Disney movie or character?
Mulan!
Any secret make-up tips?
Dewy setting spray.
Favorite fashion designer?
Alexander McQueen.
Fashion trend that should never have happened?
Saggy jeans.
What are you looking forward to in 2021?
A new normal!
What keeps you awake at night?
Worrying about what time I have to wake up
Best after gig food?
Pizza or Chinese food!
What's your morning ritual?
Coffee, poop, and breakfast.
Long walks on the beach, big dicks, or fried chicken?
All of the above but probably fried chicken.
Promise to yourself that you never keep?
To be on time!
Biggest misconception about you?
That I am not approachable. It's just resting bitch face! Sorry!
Biggest truth about you?
That I care too much about everything.
Are you a diva?
Beyoncé said it best!
Wild night out or cozy night in?
Cozy all the way.
What do you regret?
I try not to have any regrets for the most part.
Of what are you most proud?
Working hard over the years to build a name.
What does Pride mean to you?
It means a celebration of being yourself and acceptance.
What are you looking forward to this Pride?
Actually being able to have a Pride after missing out last year.
Tips to having a great Pride?
Go places early, be nice to people working, and wear sunscreen.
Where can we find you?
@theadrianaroy on all social media. At Beaux on Sunday nights at Big Top!
Words to live by?
"Here's to the people that love us. If they don't love us, fuck them, and here's to us!"