Aboriginal-owned Gali Swimwear Celebrates Pride
Words by Jamie Booth | Photography by Dion Nucifora, Chris Prestidge, Kleurique & Jose Yutui | Models: Manuel Nascimento, Nathan Simon, Jesse Ngakaya, Nicolas Claus, Andrew Vild, Lachie Vild, James Boyd, Heath Thorpe, Will Cooper, Jesus Martin, Brendan Mackay & Scott McNaughton
---
The Australian First Nations fashion label GALI Swimwear is releasing a special limited-edition swim brief for Pride.   Their "Gathering Pipis" men's swim brief was designed in collaboration with Jake Simon, an out Aboriginal artist from the Worimi-Biripi clan.   The suit draws inspiration from Simon's childhood spent gathering small, edible saltwater clams called pipis.  "My family and I would collect pipis on the shoreline of the Myall Lakes, part of the country of the Worimi Aboriginal people in Australia," Simon recalls.   The overlapping semi-circles in the swim brief depict the clams while the vibrant colors are representative of his identity as an LGBTQIA+ person, and of the pipis and their environment. "The light pinks and purples are reminiscent of the insides of the shell, while the yellows and greens represent the beach and surrounding wildlife areas where the pips would grow," he explains.  GALI Swimwear's "Gathering Pipis" men's brief is available now at GALIswimwear.com.au.
---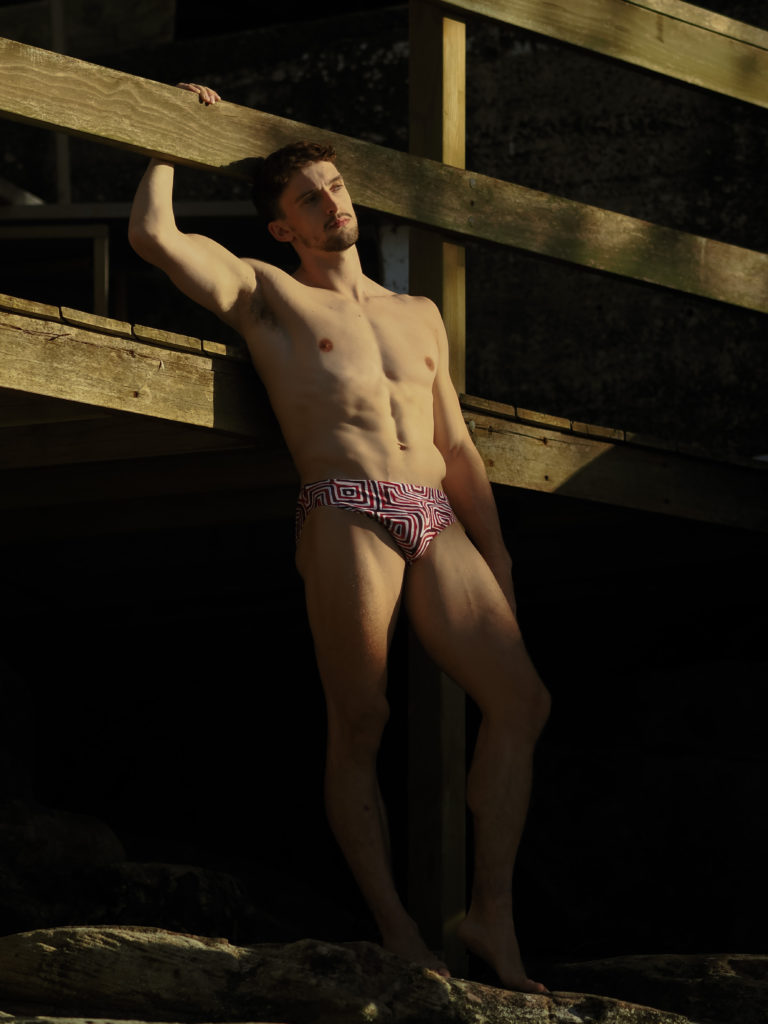 "As a proud gay man, it was important to me that my debut collection include a Pride suit," says GALI Swimwear founder David Leslie, a Kamilaroi man who lives on Gadigal and Bidjigal Country.  In his spare time, he also volunteers as a lifeguard at North Bondi Beach in Sydney.  "Everyone deserves to see themselves represented and celebrated in fashion."  It is why GALI Swimwear is not only inspired by Mr. Leslie's culture, but also the collective talent of First Nations designers.
In GALI Swimwear's debut line, Leslie collaborates with three artists from the Warlpiri country, renowned for their colorful acrylic paintings and use of iconography to represent the Jukurrpa (a state of dreaming), on three captivating designs. 
The Ngalyipi features Ingrid Napangardi Williams' sinuous line design meant to represent the Ngalyipi, a snake vine plant.   The Lukarrara, by artist Pauline Napangardi Gallagher, pays homage to a desert grass with an edible seed that is ground on a large stone and made into cakes.  The Ngatijirri, by artist Kenneth Jungarrayi Martin, is the third brief in GALI Swimwear's "Dreaming" collection.  It depicts the small, bright green birds that are native to Central Australia and a common delicacy in the Yangarnmpi region.
GALI Swimwear launched in Australia in 2022. It recently made history as one of seven Indigenous fashion brands to be featured at Australian Fashion Week.  "My vision for GALI is to spotlight the creatives of Australia's Indigenous culture," Leslie says.  "I hope the collection sparks conversation, creates connection, and fosters positive change."  
He is especially proud of his collaboration with Jasmine Miikika Craciun, a Barkindji, Malyangapa artist whose interactive murals are currently on display at the Australian Museum.  Their Para-Kiira Baaka swim brief is a one-of-a-kind creation intended to reflect the rippling of water.  In Barkindji language, Parra-Kiira means "far away country" and Baaka means "darling river".  Available in red, black and cyan, the colors in each brief are a nod to the traditional landscape of the Barkindji region with its soaring wide-open plains and beautiful desert.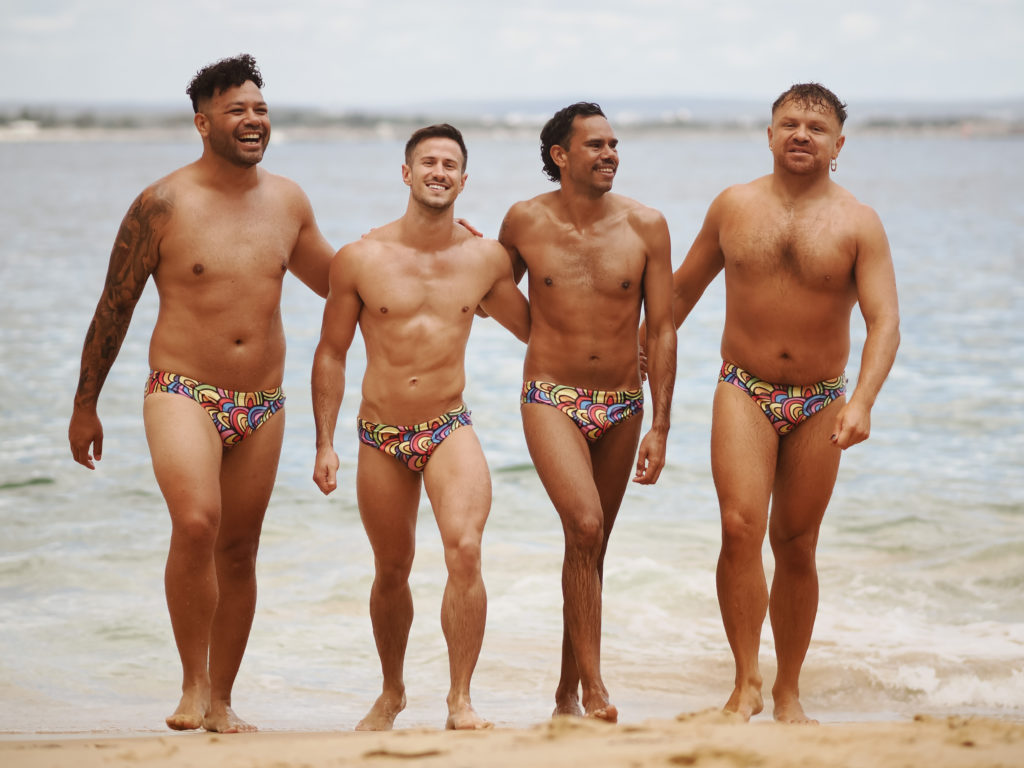 In addition to offering a canvas for Aboriginal artists, GALI Swimwear pays artists a percentage of the retail price for every piece sold and donates $1 for each item sold to the clans.  All GALI Swimwear garments are made from premium recycled materials and boxed in compostable packaging.  
Visit GALIswimwear.com.au