Words and photos by James Franklin
---
As a regular fixture in West Hollywood, Theo Breaux has done it all: actor, entrepreneur (more on that later), celebrity fitness guru and mixologist at some of LA's hottest clubs. 
I met Theo back in 2016 for a photoshoot and have kept in contact ever since. I recently sat down with him to catch up with him and find out what this multi-faceted hunk has been up to since we last talked.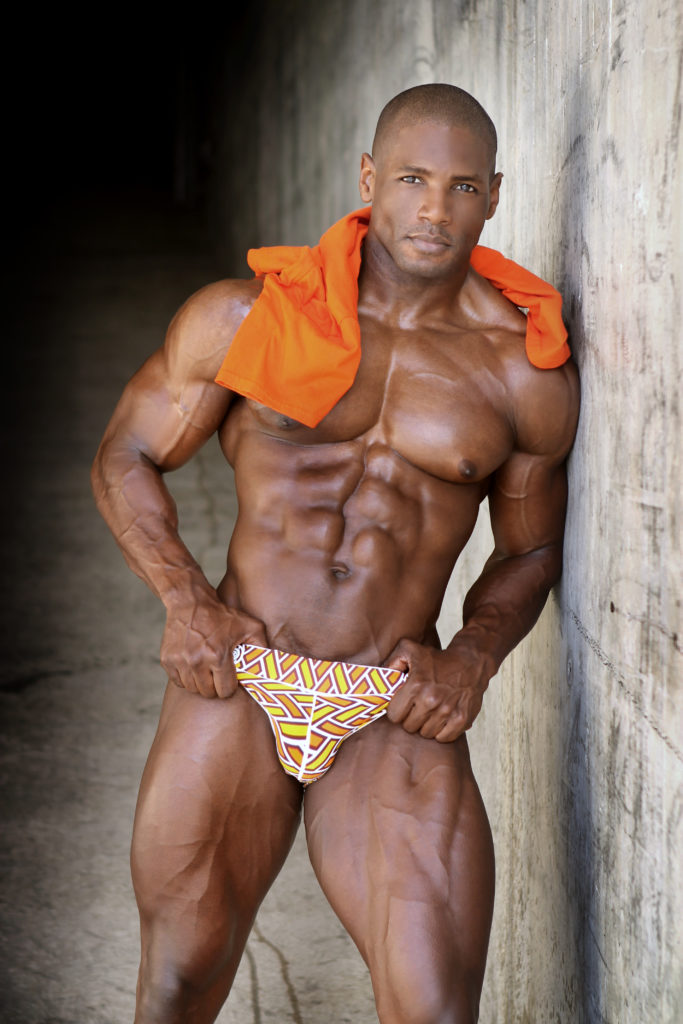 Q) Most people in Los Angeles come from somewhere else to find something or reinvent themselves. Where are you originally from and why did you move to LA?
A) I more or less consider myself to be a Texan. My father was in the United States Air Force for over 20 years, so I grew up in and out of the United States as a child then finally settling in Dallas/Fort Worth when my father retired. Because of my nomadic-style upbringing, I knew I would leave wherever I was after graduating high school to go to college. I ended up in Chicago for that. Afterward, I decided to move to Los Angeles to pursue my acting career.
Q) You've been in Los Angeles since 2009 to pursue an acting career. Tell me about some of your successes and do you have advice for budding actors. 
A) The successes I have had are varied. I have always been into health and fitness, so as a side hustle I decided to become a certified personal trainer and got certified three times over by three governing organizations. I used these to secure a personal training position at top-tier fitness clubs and had the opportunity to train Cindy Crawford, Diana Ross, Stevie Nicks just to name a few. Of course, there is all the work I managed to book on prime-time television shows and a few movies. In addition, produced/acted in my own TV pilot, "Then What Happened?" that you can find streaming on the Revry TV platform. If you plan on perusing a career in acting, it's important to be focused on your goals but also make sure you keep a level head about it all. I actually love the craft of acting but so many get into it for the wrong reasons and fail. 
Q) You are co-owner of OMG Sportswear. Tell me a little bit about the clothing line and how that started.
A) OMG Sportswear USA (www.omgsportswearusa.com) is actually the business to which I was referring. OMG is an acronym for On My Game, and it is an extremely popular sportswear brand in China. We partnered with one of the owners who is a big social media influencer and decided to work together to bring the products to the United States and a few other countries outside of China. It is very fashionable and eye-catching men's sportswear and what I love about it most is that the company uses almost exclusively Asian models, and now with my hand in it, it is a gay and black-owned business. I love the diversity of it all, so please check us out, because we would love your support.
Q) You and your husband have been together since 2010. How did you two meet and how do you both navigate your relationship?
A) We actually met at one of the places where he used to bartend. It started out as just a friends-with-benefits situation, then I was asked out on a date, then I was ignored, then he realized the mistake he made, and here we are 13 years later. LOL. As cliche as this sounds communication is the most important thing for a relationship (romance, friendship, family). No relationship is perfect and there have been rough times, but at the core of it is the want and desire to be together at the end of the day, and that is, I think, what makes us rebound and come back together after a rough patch. 
Q) Los Angeles can be a difficult city to navigate (making friends / making job connections). What have you done to find your way? 
A) To find my way I feel like as I have gotten older, I put myself out there a bit more. I didn't do that as much when I was younger for fear of rejection. LA can be a tough place to meet QUALITY people, but I think you get back mostly what you put out there. Working in nightlife (I am currently bartending at Heart in West Hollywood) I have managed to meet a lot of people at the gym and on sets. You meet one quality person, one good quality person, and it is very likely that the company they keep may be similar. The same can be said for the opposite. so, when you meet someone of good character and you get along, it's likely that they have other similar friends, and you just build out your friend group from there. They become your family. I am very lucky to have that.
Q) What would people be surprised to know about you?
A) I am a big "Riverdance" fan. I love that show. Anytime it is touring, and I have the opportunity, I will go and see it. It is coming back to LA and I will be in the front row. I own the soundtrack. I'm also a big fan of international music. I love Brazilian music, Spanish music and more recently I am getting into Italian music as well.
Q) What is your home life like? Are you out all the time or are you more of a homebody?
A) I feel like I am 60% homebody and 40% going out. I like to go out more when we travel as opposed to while in LA. I have been here a long time and met a lot of people, so I like to see new faces and I like new adventures so when I travel is most often the time when I am out. Being at home is comfortable, warm, and cozy. I like being warm and cozy.
Q) Have you learned any important life lessons in recent years especially with Covid changing so much of our world?
A) I learned that your life can change in the blink of an eye. It's nice to have a dream and to pursue it, be sure to have a plan that can generate income for you in any given circumstance. Learn skills that is in high demand, so you are always covered. Yes, pursue your dream, but in your free time, you have to LEARN SOMETHING else that can produce an income. Passion is amazing but everything has to come together to be successful in those passions. Just be smart about what it is you are doing. Life is all about continuing to move forward and changing. I am currently learning about software development to help me be in a better financial position so I can still pursue my passions.  
Q) Do you get to travel a lot? Fill us in on your travel adventures.
A) Yes, I try to get out of LA and travel as much as possible. Because I grew up in a military family we moved around a lot, so travel is in my blood. I have been to many European cities and some of my best friends live in Paris and Barcelona. It's nice to travel and go spend time with them. There are many more places I will eventually travel to. I feel I will permanently be living outside of the United States, possibly in Barcelona. I LOVE that city. Travel has been the one thing that reawakens me and helps me rediscover things about myself. I learn new things that brings me and my partner closer together. The same can be said for travel with my best friends. We always come back with stronger relationship bonds and reinvigorated ready to get back into our routines but refreshed. If you don't travel, I highly recommend it. It is good for the soul, and why would you ever want to stay in one place your entire life when there is such a huge world out there to see and discover in person?
 Theo Breaux
http://resumes.actorsaccess.com/theobreaux
http://www.imdb.com/name/nm1569368/
Follow me on Instagram @TheoBreaux
@omgsportswearusa