By Romeo San Vicente
Jan. 2, 2023
Titus Burgess wants 'The Preacher's Wife' on Broadway ASAP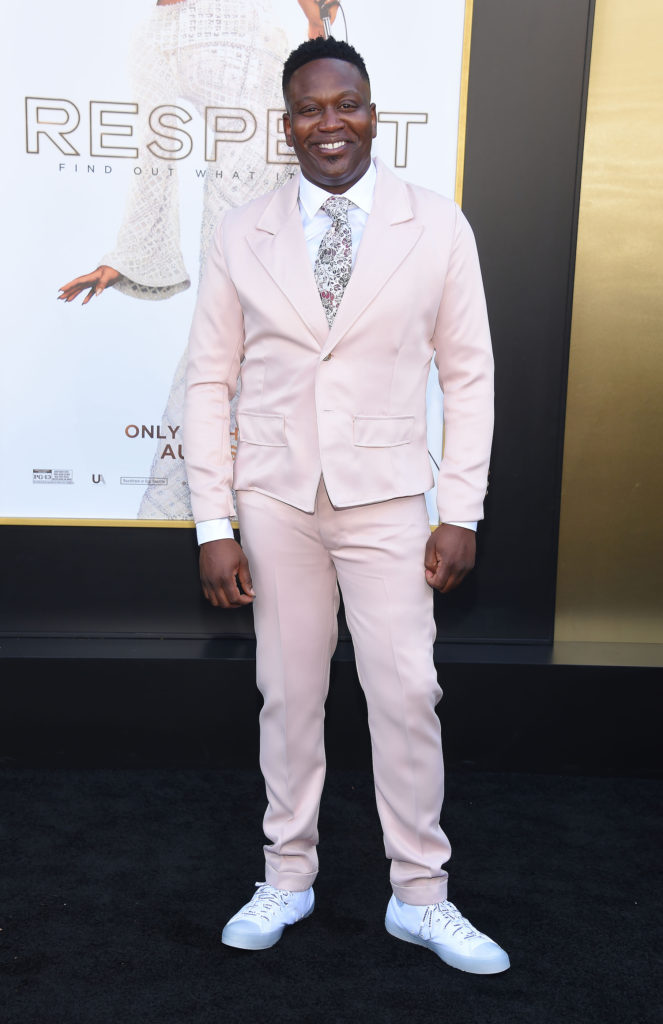 Titus Burgess, star of the late great sitcom "Unbreakable Kimmy Schmidt," is also on his way to being a Broadway mogul. He bought the rights to the 1996 movie, "The Preacher's Wife," and is developing it as a stage musical, which makes perfect sense. The hit Whitney Houston/Denzel Washington-starring comedy-drama, with its Christmas setting and gospel music soundtrack, is tailor-made to be adapted for a crowd-pleasing theater experience. The story involves a minister in a financial bind and an increasingly estranged marriage, both of which need a little boost from a visiting angel. Obviously, this is all based on the 1947 holiday classic "The Bishop's Wife" starring Cary Grant, so there's also a multigenerational appeal. Burgess recently appeared on "Live With Kelly and Ryan" where he discussed the project, and anticipated that it's a couple years away from making the future seasons bright, but we'll be ready to give it our ticket money when it drops down from musical heaven.
Daniel Craig will once again play 'Queer'
Daniel Craig is back onscreen in Rian Johnson's "Glass Onion: A Knives Out Mystery," and just in case you haven't paid attention to the finer details of this sequel, his detective character Benoit Blanc is now openly gay. So let's all raise a glass to the former James Bond doing that again as he moves onto his next starring role in Luca Guadagnino's upcoming adaptation of the William S. Burroughs novel "Queer." Written in the early 1950s but not published until 1985, "Queer" is the semi-autobiographical novel about a gay U.S. ex-pat in Mexico City. A follow-up to Burroughs' "Junkie," it's more or less about Burrough's own experience of getting off heroin. Craig is, of course, no stranger to gay roles, having played queer in the '90s indie drama "Love Is the Devil" before he was an A-lister. No other casting news or production information for this one just yet, but there'll be more to come soon.
Rachel Maddow's 'Ultra' in feature development with Steven Spielberg
Now that Rachel Maddow hosts her successful MSNBC news show one night each week, she's been working on lots of other projects, including the podcast "Rachel Maddow Presents: Ultra." What's that? It's an eight-episode series that explores right-wing extremism and an attempt to destroy democracy in the United States during the 1940s, including a 1944 sedition trial, even as the country was embroiled in World War II. Now Steven Spielberg is developing the true story into a feature film project — as producer so far, director position as yet undecided — with Tony Kushner ("Lincoln") and Danny Strong ("Dopesick") in talks to write. More as this turns into something tangible, but it's always good news to know that Maddow is using her power for important stories that need telling.
'Pose' star Michaela Jaé Rodriguez is going to play a car in a movie
This just makes our whole day: the wonderful shining light of "Pose," Michaela Jaé Rodriguez, is in the new "Transformers" movie. It's called "Transformers: Rise of the Beasts." It's the seventh of these absurd and monstrously loud films, and it's about… well, we don't know, other than the usual bit where giant robots become giant cars and they fight and people get crushed by them, which is always fun. (Don't try to be cool and pretend you're not into it.) Anyway, the great MJR will play a Terrorcon (we have no idea either) named Nightbird who transforms into a Nissan Skyline GT-R R33, a racy yet sensible machine. The rest of the cast? Anthony Ramos ("In The Heights"), Dominique Fishback ("Judas and the Black Messiah"), Pete Davidson ("Bodies Bodies Bodies"), Ron Perlman, Michelle Yeoh and Peter Dinklage. It lumbers into theaters next June, just in time for Pride. Trans representation makes the leap to big dumb blockbusters and we will be there for it, beaming like Nicole Kidman.
Romeo San Vicente knows you can't stop the beat.