DESCANSO RESORT IS NOW OPEN

PALM SPRINGS – February 7, 2022 – Descanso Resort, the desert's newest and most exclusive men's vacation resort, is now open.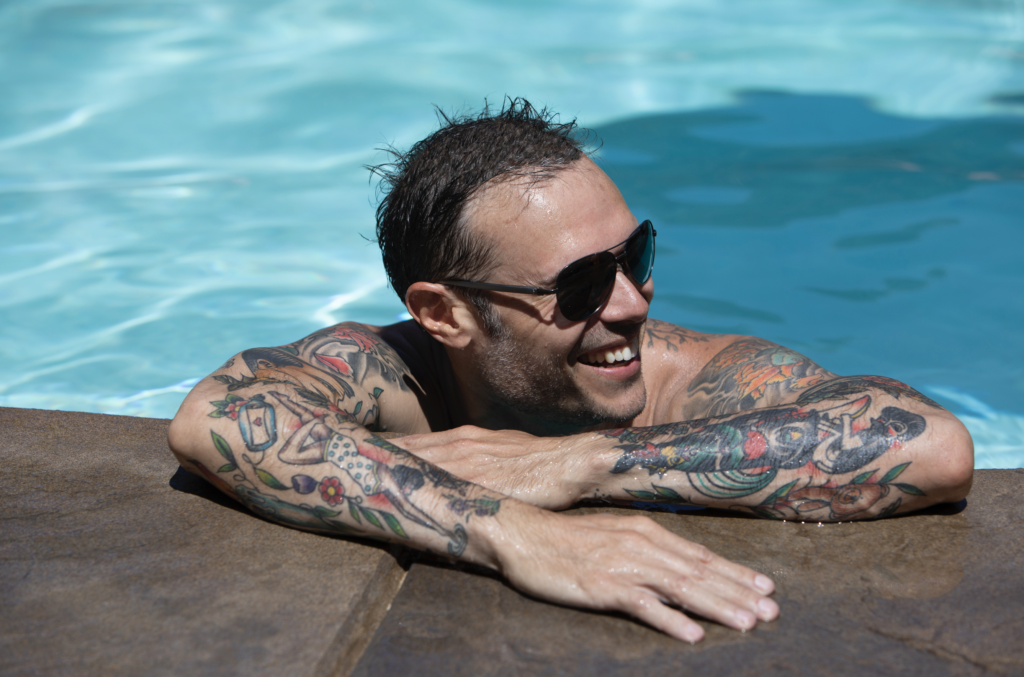 The first men's resort to open in Palm Springs in over ten years, Descanso takes a significant cue from the meaning behind its name (Spanish for rest). The completely refurbished and reimagined property features a lush garden patio, a refinished swimming pool and spa, newly remodeled common areas, and 16 well-appointed rooms and suites on two levels. It's a place where Hollywood Moderne meets relaxed desert luxury.
"What we set out to do," explained Descanso General Manager Kent Taylor, "is draw a line from the Palm Springs of the 1950s when Hollywood put it on the map to the comfortable, non-fussy vibe that travelers today really look for." And while you can see light touches of the past throughout the property, the modern lens through which everything is filtered is also in evidence. As Taylor likes to say, "Rock Hudson may never have slept here, but if he had, he definitely would have written home about it."
Descanso is a relaxing destination that combines the casual, indoor/outdoor living Palm Springs has always been known for with the high level of hospitality you'd expect from a modern vacation spot.
About Descanso 
Descanso is Palm Springs' newest men's resort, combining elements of Hollywood Moderne and a natural connection to the desert with the modern sensibilities of today's savvy travelers. Featuring 16 spacious rooms and suites, a large swimming pool, heated outdoor spa, fire pit, an outdoor shower, bikes, a relaxing guest lounge, and other well-appointed common areas, this completely refurbished property provides guests with the ultimate in hospitality and relaxation. Descanso is the sister property of Santiago Resort, one of Palm Springs' most popular vacation getaways for men.
Contact:
Kent Taylor
General Manager
kent@descansoresort.com
(760) 320-1928