Words and photos courtesy of Steamworks
---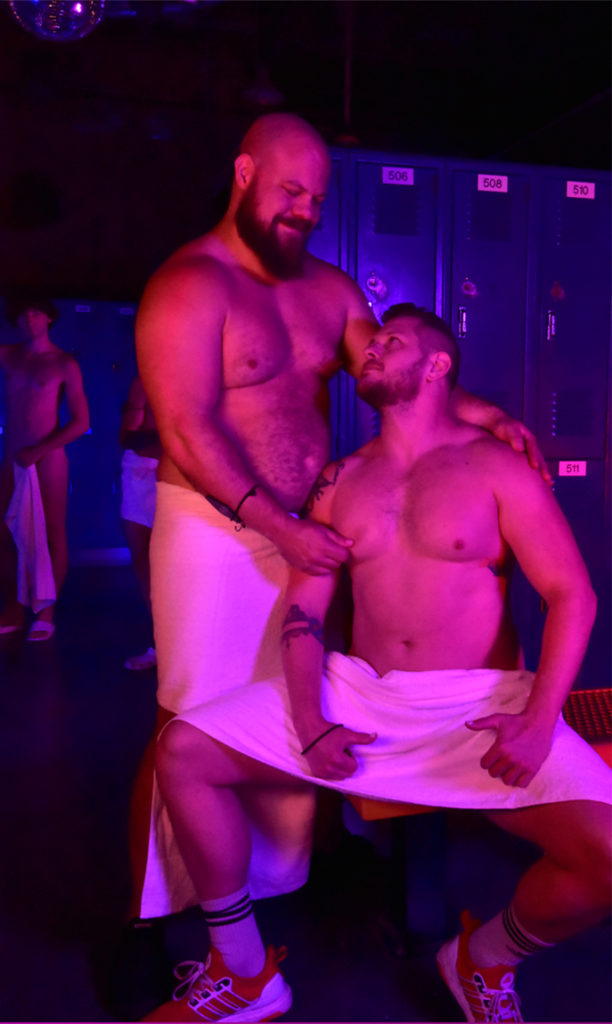 Steamworks Baths located in Berkeley and easily accessed by I–80 and via BART from San Francisco, as a haven of liberation, pleasure, and community. This iconic bathhouse has been a cherished institution for decades, offering a unique space where members of the LGBTQ+ community can come together, slip on the towel, and celebrate their authentic selves. 
More than just another bathhouse, Steamworks is an emblem of queer empowerment. From a discreet entrance on 4th Street, Steamworks has long been a sanctuary where gay, bi, and trans people can explore their desires, free from judgment and prejudice.
It's a place where you can find respite from the outside world and embrace your sexuality without fear. Even for men who don't identify as gay or queer, Steamworks is a no judgment zone or exploration as welcome and new identities can be formed.
Events provide space for various aspects of the gay community and kinks like bears, boys, daddies, and those who enjoy an evening with no lights all featuring live DJs and a state of the art soundsystem. Changing identities and gender realities are celebrated at Steamworks with a monthly party where all gender expressions are welcome inside the bathhouse.
Lockers or a variety of private rooms for rent provide a base for the Steamworks experience. A sexual playground awaits in the form of the "Outback" including the notorious "Suck Ramp."
Maybe you just want to relax in the wet area in the dry sauna, steam room or huge multi– man jacuzzi? Steamworks has it. 
You work out in the gym, or chill with other members, grab a snack, and play a video game in the TV lounge. Steamworks has always been a clean, safe, and secure alternative to inviting app hookups into your home, or cruising parks and other public spaces. As they are proud to say, "We Host. "
The Steamworks commitment to community has been demonstrated in their long support of LGBTQ+ political, equality, arts, and health causes. Being the longest running corporate sponsor of Frameline, supporting them since their start, a year after Steamworks opened in 1976, was a status that late founder Rick Stokes was deeply proud of. They have long been a major sponsor of Folsom Events where their "Twisted" game and stage is the stuff of legend.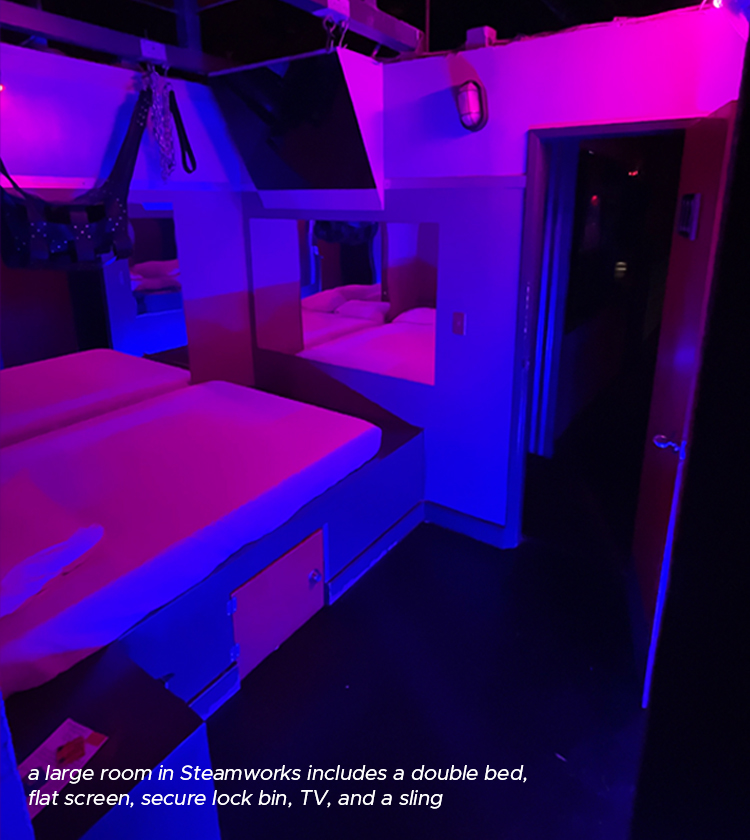 A variety of health programs and partnerships has been an important part of Steamworks' business model. Weekly outreach, counseling and testing for HIV, STI's and other health issues impacting LGBTQ+ people are done on-site. These programs underscore their desire to be a resource and partner valued by the community.
If you haven't ever been to a bathhouse or haven't visited Steamworks in a while, take 
a quick trip over to Berkeley and check out this world famous, standard–setting club.
Visit Steamworksbaths.com