Words by Gloss Staff | Photos courtesy of I Heart Mac & Cheese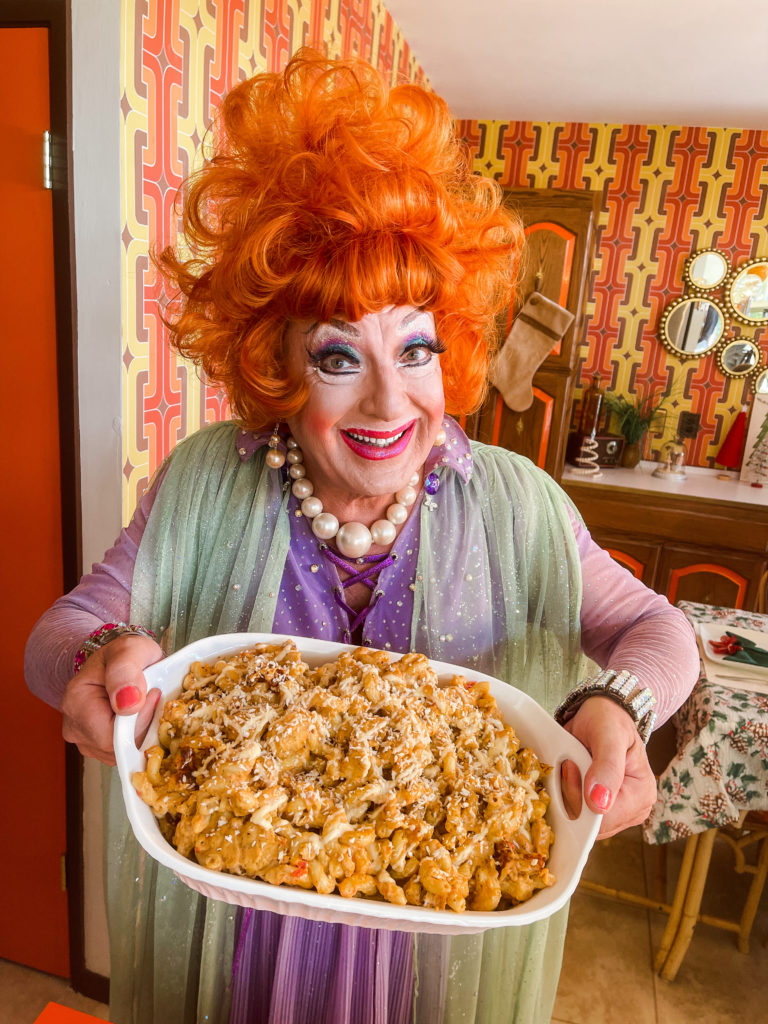 There's a new restaurant in Palm Springs that has been creating a buzz of excitement, and it has only been open for a handful of months. I Heart Mac & Cheese and More celebrated their grand opening at the end of June, where locals and tourists lined up on Indian Canyon Dr and around the block to be the first to try the new and only franchised restaurant in California. But something even more exciting is on the horizon, as I Heart Mac & Cheese will be participating in their very first Palm Springs Pride!
To celebrate, I Heart will be opening a satellite bar on their patio for Pride-goers to stop by, have a drink, eat some ooey gooey cheesy goodness, and ogle the hunky bartenders who will be serving adult beverages. This will be a wonderful opportunity for all to try the new hotspot, while still being able to participate in the festivities going on at Arenas Road, Oscar's Stage, and the Main Stage which will host incredible live entertainment, including headliner Todrick Hall. You won't be able to miss it as they're one of the first restaurants to proudly display their support for LGBTQ Pride with bright rainbow banners extended across their storefront. In fact, I Heart Mac & Cheese Palm Springs is gay-owned!
Owner Blu Bryan is committed to creating an all-inclusive work environment, "we aren't in the restaurant business, but the people business." Bryan's franchise is committed to providing opportunities for applicants that are often overlooked, including people with special needs, seniors, veterans, and people from 'second chance' programs including persons who have previous criminal convictions. His goal is to provide meaningful employment and to let his workers begin a new journey. He says, "I want to attract and retain a diverse and inclusive team that does not discriminate against any religion, gender, orientation, or personal beliefs. We value and honor the lives and lifestyles of all our team members."
The new restaurant has been gaining popularity in the community not only because their food and service is top notch, but they continually strive to build relationships through local outreach. Just recently, I Heart worked with Palm Springs High School Students to create their newest commercial, giving the students a chance to have their work published on television. The high schoolers wrote, directed, and even starred in the filming of multiple commercials shot, with one to be chosen by the public to be the commercial that airs. They also recently teamed up with The Roost Lounge, GED Magazine, and Ethylina Canne for Bingo at Ethyl's Place, where I Heart Mac & Cheese donated sales from the event to Coachella Valley Cake4Kids. The non-profit organization is made up of volunteers baking birthday cakes for underserved youth across the nation. The event in total helped raise $1,700. I Heart was also gracious enough to donate one full year of Mac & Cheese to a Halloween Costume Contest Winner at the event.
So, whether you're in town for Palm Springs Pride or anytime of the year really, be sure to run, not walk, to this new gem with the tastiest Mac & Cheese and nicest staff around!