Greg Armstrong: From Contractor to OnlyFans
Gregory Armstrong is a new face on the scene and the Ultimate Muscle Daddy. GLOSS Magazine sat down with him to learn a little about this handsome man and all the ins and outs of his life.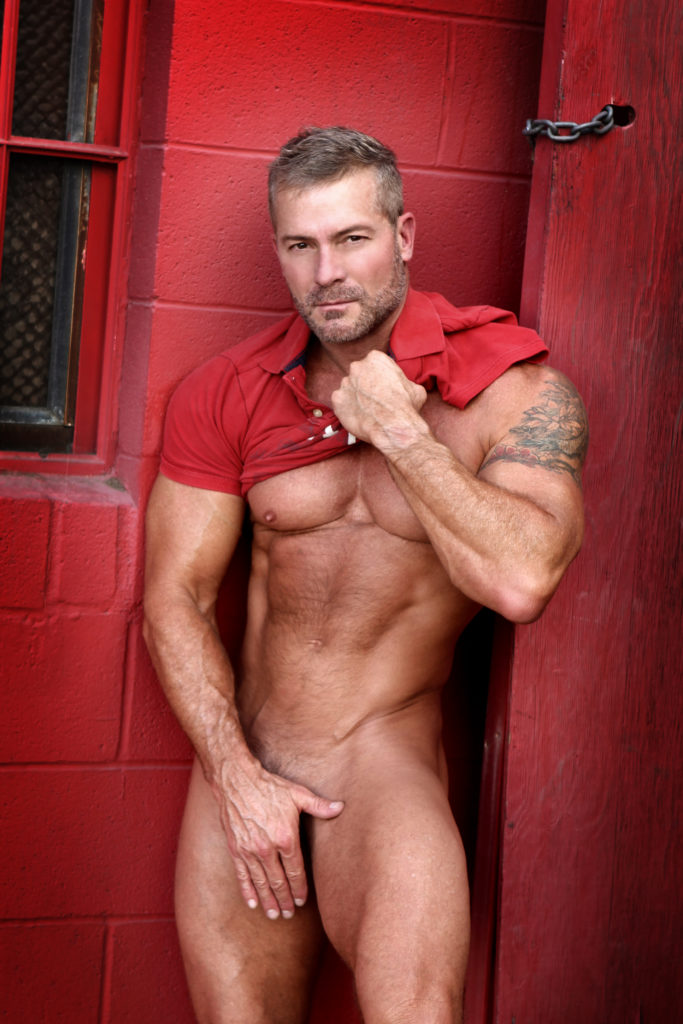 Q) You're a contractor. Tell us about your work and some of your clients.
A) I started my own design and contracting company because I have a love for architecture and improving living spaces. I wanted to work for myself, however even as a business owner you still answer to clients. I have a widespread group of clients including many Hollywood celebrities, comedians and film producers. I worked for a designer who had a show on HGTV and helped launch his outdoor furniture line. While working for Chelsea Handler, Jennifer Aniston thought it would be funny to pull me into the backyard to rearrange all of Chelsea's outdoor furniture. 
Q) You have quite a few celebrity friends. How did those connections happen?
A) I meet random people all the time who connect me with various celebrities for work. I met Beverly D'Angelo (National Lampoon's Vacation) and we bonded over our love for animals and eventually she gave me my favorite dog, Legend. I met Janice Dickinson through some mutual friends, and she actually encouraged me to pursue modeling. I met Carson Kressley 12 years ago at a furniture convention and we've been fast friends ever since.
Q) You just started an OnlyFans page. How did you make the leap from Contractor to producing adult content?
A) During COVID work stopped and my 401K lost most of its money. I've had so many people ask me if I was going to start a fan page. It never occurred to me, but then I realized I needed to work on getting back the money meant for retirement, and this was the easiest way to supplement my income. Even with my contract work back in full swing, having a fan page has been an amazing help to secure my future.
Q) As a gay man in his 50's how do you feel you are influencing the younger generation?
A) I feel I am a productive, responsible adult with a successful business and quality friends. I like to lead by example. I am health focused, working out consistently and generally being healthy. I don't excessively drink when I go out on the town because I like to be in control of my body and remember last night. I want younger Gays to see that there is life after their 30's. I am doing more now and feel younger than ever, and I don't see that stopping anytime soon.
Q) How is your social life?
A) I'm an outgoing guy and have a great group of friends. I have a Vintage RV that my friends and I pile into and trek up to Yosemite. I go to the beach, I enjoy good restaurants, comedy clubs and hosting movie night.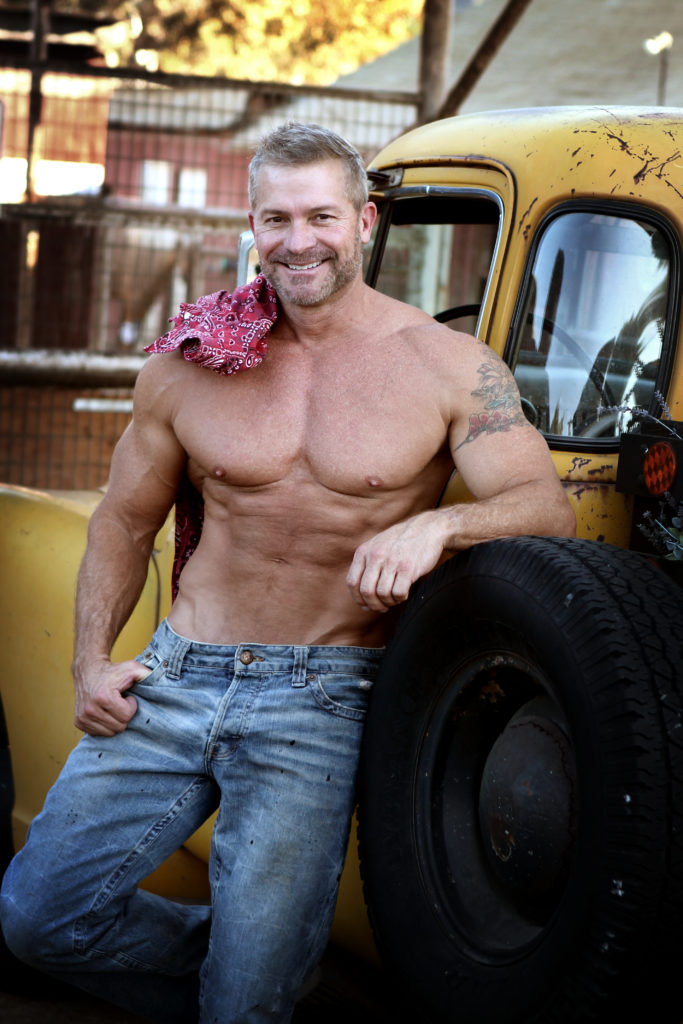 Q) What are your long-term goals? 5 years? 10 years from now?
A) My short-term goals are to build my Onlyfans business. My long-term goals would be to retire in 10 years so I can travel and do philanthropic work dedicate my time to helping others.
Q) What is your home life like?
A) I am constantly working on my own home doing improvements. I LOVE running around the house naked. Painting large format portraits has always brought me a certain sense of satisfaction. I also enjoy a night alone watching something from the Star Wars Universe or a good action film. 
Q) Have you learned any important life lessons in recent years especially with Covid changing so much of our world?
A) When COVID hit I was living in Hawaii. I learned to reconnect with nature putting down my phone and focusing on me, my thoughts, my health and the beautiful world around me. One of the other things that happened were evolving friendships. Groups got tighter and I learned to see more in people and appreciate the differences they brought to my life. 
Q) What made you choose your Onlyfans stage name, Greg Dixxon?
A) I used my first name, so I don't get confused when someone hollers at me, and Dixxon because it sounds like it has the word "dick" in it.
Credits:
James Franklin
justfor.fans/Jfranklinphoto
instagram.com/jamesfranklinofficial
Gregory Armstrong