Seth Peterson Gets His Groove Back
His Film Career is Skyrocketing, He Looks Better Than Ever, and He's Got a New Man
By Mike Bahr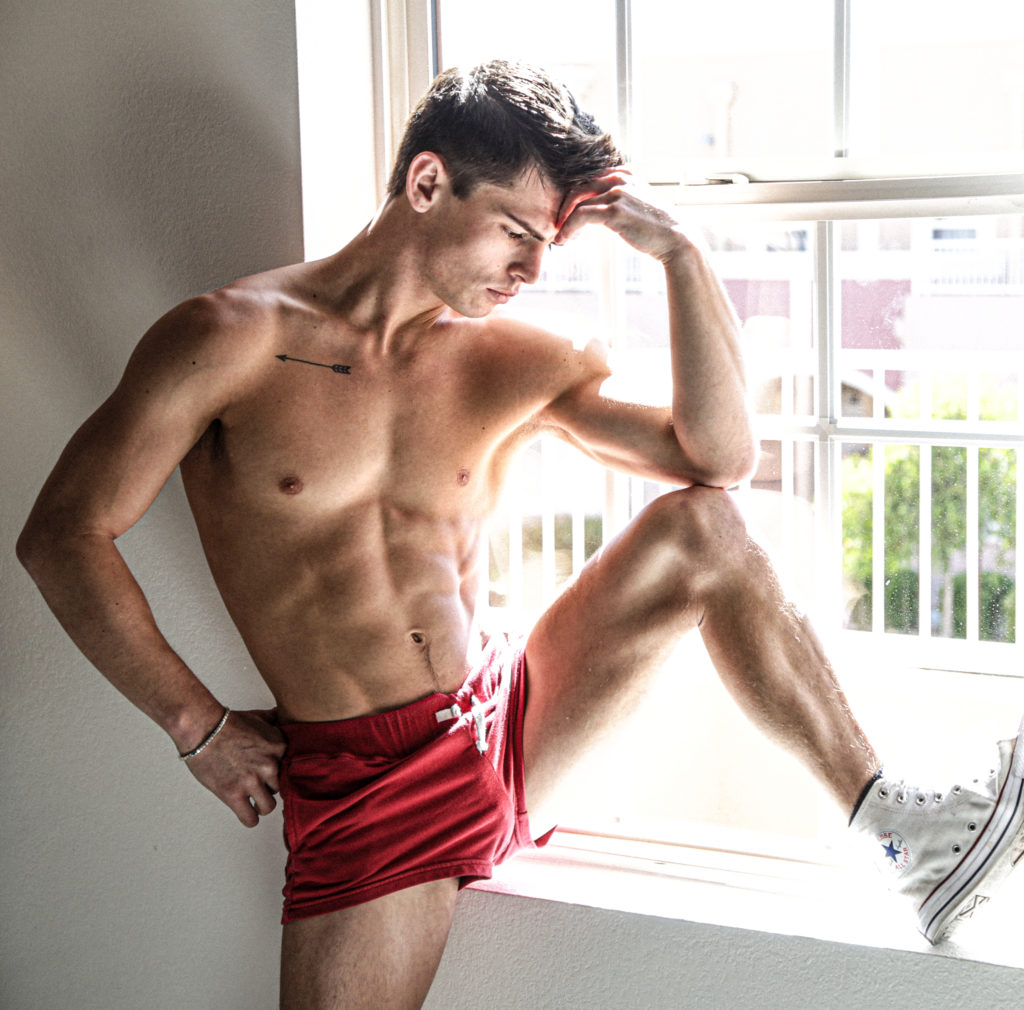 Seth Peterson always dreamed of being an adult movie star but his boyfriend wouldn't allow it. Luckily, when they split, Seth wasted no time in pursuing his dream. He joined the team at Helix Studios and has already appeared in several of the studios biggest productions including Helix Academy Wrestling and Stealing Hearts.
When he's not working alongside the biggest names in adult film ⎯ Travis Stevens, Derek Shaw and Josh Brady, to name a few ⎯  Seth enjoys being by water, either on a boat or swimming. He also enjoys traveling, experiencing gay nightlife around the world, and discovering cute cafes where he can sip on Matcha Tea and make new friends. He's made plenty of friends at Helix Studios, and has found a replacement for the controlling boyfriend who tried to keep him from his dreams.  Seth is dating his Helix co-star Aiden Garcia.
What was life like for young Seth Peterson?
I grew up in Southern California. I was a beach boy and very active and outdoorsy but also a bit of a nerd.
When did you come out?
I was 15 years old; a sophomore in high school. 
That's young!
It was a little scary because I was afraid of what my friends and family would think, but once I had support from friends, it became easier to imagine a reality where I was open.
Tell us about your firsts.
My first kiss was with a girl in kindergarten.  It was an 'I dare you to, no I dare you to' sorta thing.  My first date was in high school.  I hadn't come out yet and it was all secretive… it was followed with sex.
Were you always good at sex?
(Laughing) No. Bottoming is definitely something that took me a long time to get good at. I think I still have room to improve.
What led you to consider a career in adult film?
I graduated with a degree and didn't know what to do with it.  Honestly, I kinda felt like I didn't want to do anything with it. I needed money, but I also saw potential for myself in the industry and thought it could be something I loved. And I did.
What is your idea of perfect happiness today? 
A feast of friends all hanging out at the beach.
Greatest fear?
Fear.
Which living person do you most admire?
Aiden Garcia.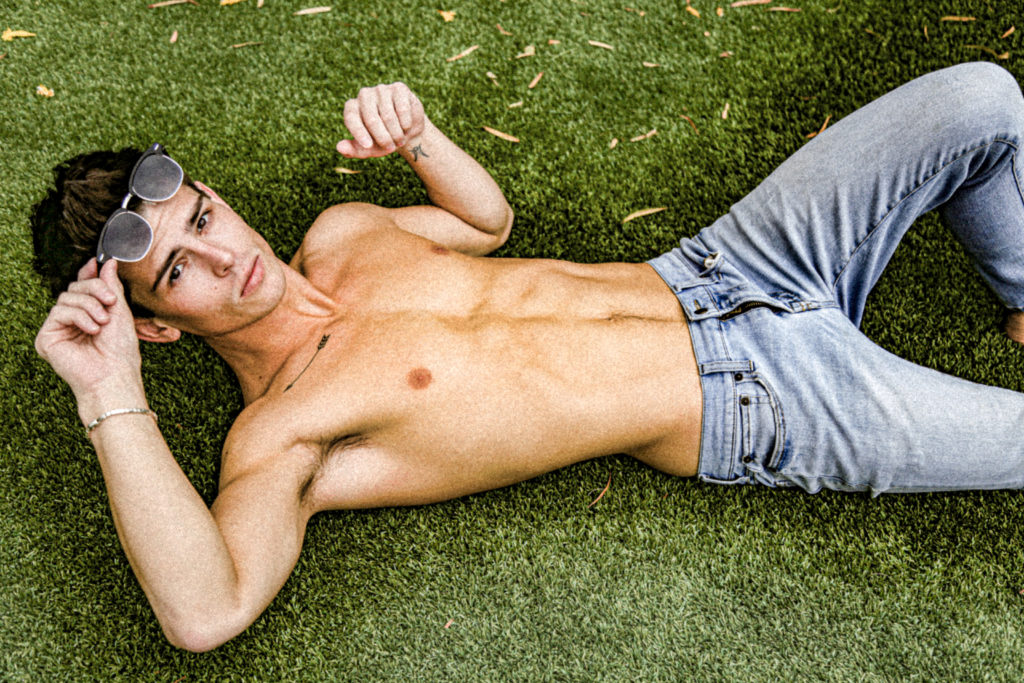 On what occasion do you lie?
Honestly, whenever I think I should.
What do you most dislike about your appearance?
I don't dislike anything about my appearance. Except for maybe the occasional pimple.
What is the quality you most like in a guy?
Wit, cleverness, grace.
Who is the greatest love of your life?
Aiden Garcia and my dog, Phoebe.
Which talent would you most like to have?
I would love to be able to speak multiple languages.
What do you consider your greatest achievement?
My degree in Neuroscience.
If you could change one thing about yourself, what would it be?
Self-doubt.
If anywhere on the planet were an option, where would you most like to live?
The beach; anywhere that's got some waves.
What career might you consider pursuing sometime in the future?
I haven't decided yet, but I always felt that being a firefighter was a calling. My dad is a firefighter and my grandpa on my mom's side is one.  I love the idea of being active and helping people.
What is the one thing you might warn your young self about, if you had the chance?
It's important to keep connections with friends and family.  I've been in the industry for two years now and there are times that I feel a little out of touch with the real world. This is not a normal job most people have and I'm mostly surrounded by people in the industry.  (Laughing) I sometimes lose track at what real people are doing.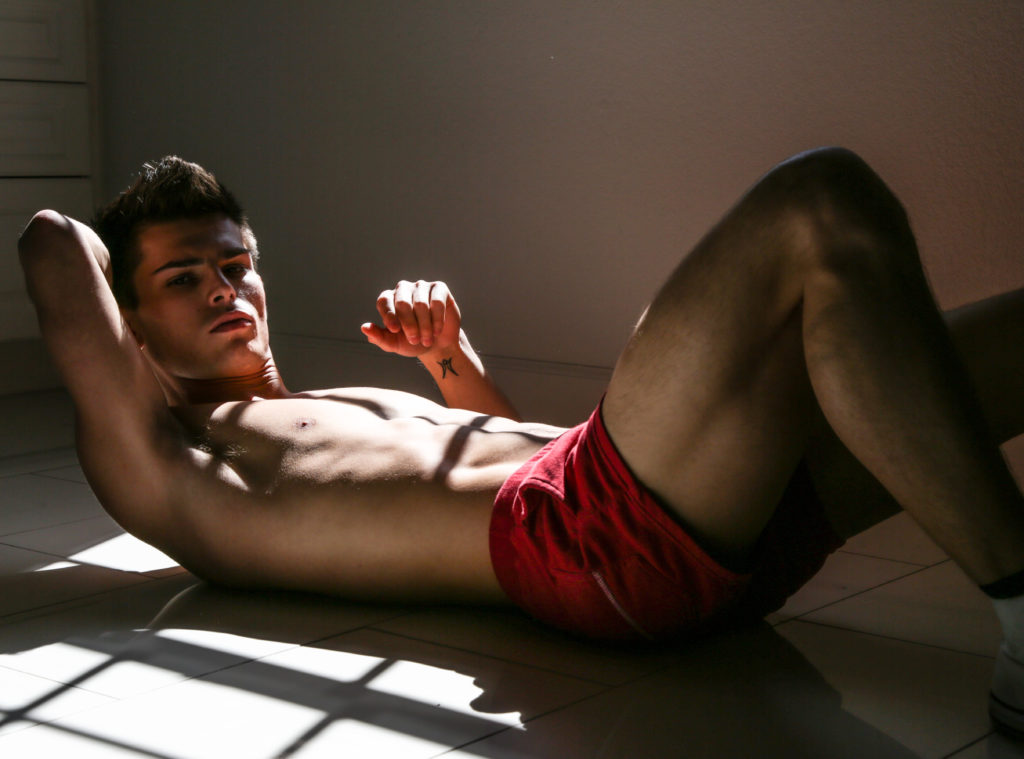 Who do you consider your closest friend at Helix?
Alex Roman. Period. I love that guy so much and I honestly feel like I'll never meet a soul like him.
If you were to hand out awards to your Helix co-stars, who would get the ribbon for best body?  
Josh Brady.
Best Top?
Aiden Garcia.  I may be biased.
Best Bottom?
Also, Aiden Garcia.
What would fans be surprised to learn about Seth Peterson?
I can play an entire Beethoven Sonata which is about an hour long.
Visit Helixstudios.com