By Max Jimenez | Photos courtesy Noir Male
---
DeAngelo Jackson entered the adult film industry as a way to make extra money while he was studying Criminal Justice at Florida State University. Having never been with a man or woman, he lost his virginity on camera. While he doesn't regret any of the choices he has made in his lengthy adult career, he acknowledges he's had to make difficult decisions, especially when first starting out.
His journey and the lives of three other gay adult film stars of color —Dillion Diaz, Max Konnor and Rock Rockfella — are chronicled in the new documentary film, "Being Black in Porn." Through interviews with the men in Chicago, NYC, Las Vegas, and Los Angeles, the film examines the unique experiences, including racism and inequality, that the men have encountered in the competitive and often complicated adult film industry. It also delves into their personal lives, exploring the impact their careers have had on their families and friends, on social media and in the global Black Lives Matter movement.  
"I had to share my story," says DeAngelo Jackson who is also the film's executive producer. "I had to do it for my fellow brothers and sisters of porn who are all navigating through different stages of the adult industry and making important choices on the directions they should take next. I've seen lots of good in the industry but also some not-so-great matters that need to come out in the open. It's important we speak out because I learned early on that if we don't stand for something, we will fall for anything."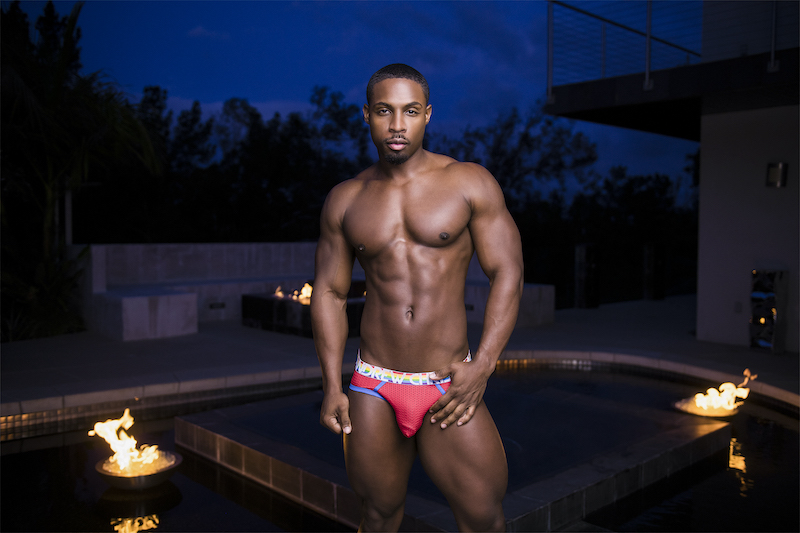 What are some things that black adult film actors face that their white colleagues do not?
Negative stereotypes are probably the biggest problem within the industry right now, beginning with penis size. Black talent with large penises are not only prized, they're expected. If guys don't measure up, it will be really hard to find work.
That's a good point. While large endowed white actors are prized, average or even below average-sized white men are still cast in films.
Another problem we face is being cast in servant roles or as thugs. It's important that we push against these stereotypes as much as we can. 
Have you been cast in subservient roles because of your skin color?
No, because I would never accept a role playing a servant or anything even remotely resembling a slave. I'm very selective in the roles that I accept. But some actors, unfortunately, aren't as lucky to have the platform that I do.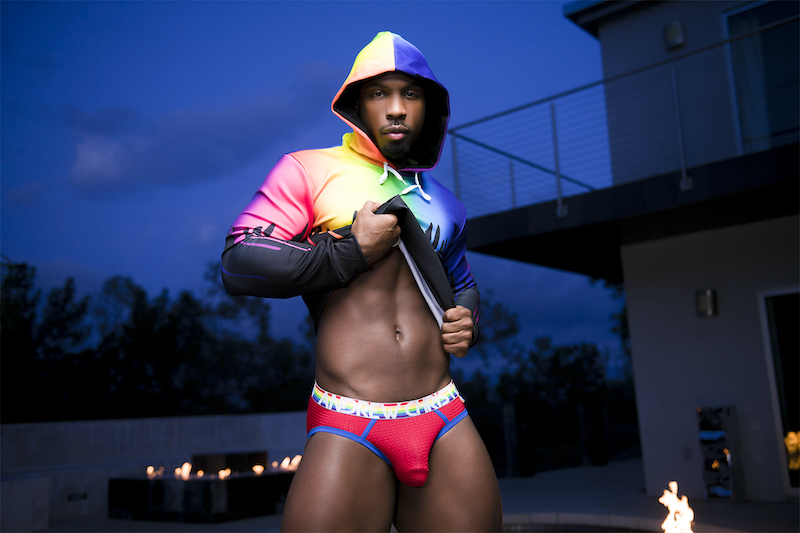 As one of the highest-profile persons of color in the industry, do you feel a responsibility to make change in the industry?
Yes, absolutely. It's important for me to represent men of color in a positive light and not play into tired stereotypes. I'm careful to choose roles that don't feed into any of the negativity. I don't want the next group of young Black men to go through what I did in the beginning of my career. It's been a long road and luckily, I have survived with few missteps, but it hasn't always been easy. I think it's important that I encourage the next generation of Black gay porn stars to respect themselves and their bodies.
Let's discuss the term BBC. It is one of the most searched terms in porn today.
I hate the term BBC. It's outdated and offensive. Black actors are more than their BBCs. We're people, with hearts and souls and our own stories. I am quick to correct anyone that still uses it. 
Are there any film titles that you believe should be taken off shelves immediately?
Any film titles that fetishizes Black men with words like Ebony, BBC, Buck or Chocolate should be tossed out. 
"Being Black in Porn" also touches on pay inequality. Is it true that Black talent are paid less than white talent?
This was eye-opening to me! I've been in the industry for ten years and while I've heard through the grapevine that some white models were being paid more than me, I had never seen it. It's not like we're flashing our paychecks at each other. But in the documentary, one of our sources who works behind the scenes in film production confirmed that there are, in fact, pay differences. 
One thing I found eye-opening was learning some Black actors have encountered white actors who refuse to work with them because of the color of their skin!
I couldn't believe it! I honestly didn't realize that was an issue. As I far I know, it's never happened to me, but I'm not privy to all negotiations that happen behind closed doors. 
Have Black talent considered banding together to demand equality in the industry?
I've spoken with a few other models about banding together but truthfully, many fear the repercussions that may happen, including being blacklisted within the industry. There aren't many roles and many of us feel replaceable. I think a big reason for this documentary is to tell our story, hope it might highlight some of the issues we face and start a discussion.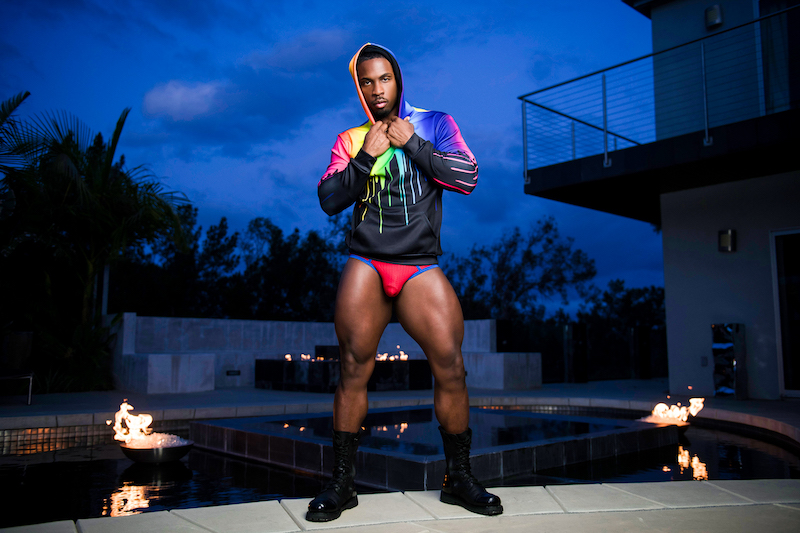 Maybe bring about more equality within the porn industry?
That's the ultimate goal.
What new adult projects are you working on?
I have a few films in the works. I am also gearing up to celebrate my second anniversary with Noir Male. I am their first exclusive model and I owe them a great deal! I truly love what I do and hope to continue in porn for a long time.
View this post on Instagram
Being "Black in Porn" is being distributed by Mile High in association with Novo Novus Productions and adult production house Noir Male. For more information, visit Noirmale.com.