Nelson, Otero, Jr. | 6 Burning Questions for the Hottest Trainer in SF
Words by Tom Schmidt | Photos by Dot — www.photobydot.com
How did you bring fitness into your life?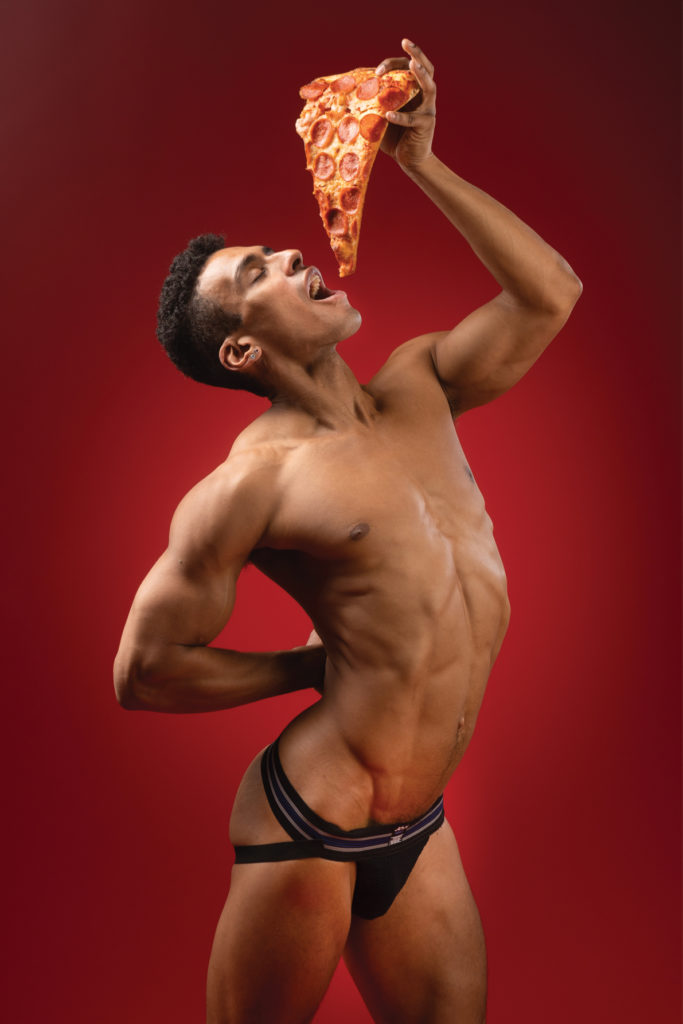 About 6 years ago, I was dating a guy who was a personal trainer for an office building and who helped me a lot in getting familiar with the gym, fitness, and nutrition. From there, I really dedicated to getting myself into my ideal physique, which meant lots of research and sacrifices to achieve my goal. I saw some amazing changes and felt stronger. This sense of accomplishment was what motivated me to want to help others who are unfamiliar and intimidated by the gym, or even those who are bored with their current routine.
What does it mean to be fit for you?

For me, 'to be fit' means being physically active at least 5 times a week. That can be either weight lifting, sports, or some physical hobby (running, boxing, yoga, etc). Proper posture and feeling strong in general, I would say is a sign of being fit. These are all small things that anyone can accomplish with the proper guidance and tools.

How do you motivate yourself (and your clients) to stay fit?
I motivated myself in the beginning of my journey because I knew it was a healthy change in my life that was necessary. Now I motivate myself with the workout programs I create. I make the programs exciting so everyday is a new challenge. For my clients, I motivate them by providing them an escape from their day and by leading by example. I also motivate them by reminding them that everyone has a beginning in their fitness journey, it takes dedication and perseverance to achieve it.
It can be very hard to resist bad habits.

 

What bad habits do you struggle with, and how do you stay healthy?
Some bad habits I struggle with are procrastination and being excessively loud. I stay healthy by having a strong support system at home that likes to eat healthy and working at a gym provides the motivation to keep active and social. I take it week by week and meditation helps provide focus.
You are a professional personal trainer at SF Fitness. What is a training session like with you?
A training session with me is very fun, full of laughter, knowledge, and sometimes can fly by. I like to say, "Time flies when you're having fun; and it's always a fun time with Nelson!" I want my clients to have a good time during the session because I want to make the gym feel fun and inviting, while providing knowledge about what we are doing and why. When training, I like to show new and interesting routines or exercises that cater to my clients goals and needs.
What else do you want to say about you and your journey in life? And how can people reach you who want to work with you one-on-one?
My journey in life has been very fun and filled with a good amount of ups and downs. I am from The Bronx, New York, born and raised, and moved to San Francisco in 2019. Since moving here, I have made amazing friendships and become part of an amazing fitness community and family. With this amazing support around me, I am in a wonderful place in life; mentally, emotionally, and physically. I am the Fitness Manager of Fitness SF in the Castro, so I manage the amazing personal training team there. I still train clients, but I also help set people up with the trainer that is right for them. So people can reach me there for 1-on-1 training and to help set up training services with a trainer.